Dental Services we Offer Include:
General Family Dentistry
Fillings
Crowns
Bridges
Dentures – Full & Partial
TMJ/TMD Jaw Disorders
Implants*
Oral Surgery – Extractions** & Biopsies
Desensitizing
Endodontics – Root Canals***
Periodontal Treatment/Gum Disease
Preventive Care
Traditional Cleanings
Oral Cancer Screenings
Digital X-rays
Night Guards
Cosmetic Dentistry
Composite (tooth color) fillings
Bonding
Veneers
Bleaching/Tooth whitening
Referrals for all Specialty Services
*Surgical placement appointments by referral
**Complex extractions by referral
***In depth root canals by referral
Payment Options Accepted:
Major Dental Insurance, Cash, MC, VISA, Care Credit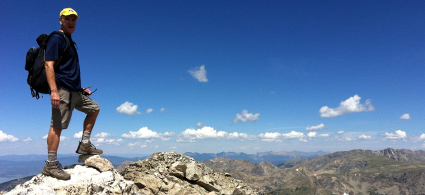 Dr. Oja is a longtime resident of Estes Park. After graduating from Creighton University Dental School in Omaha, NE in December of 1986, he briefly practiced dentistry in Denver's Cherry Hills neighborhood before deciding in 1987 that Estes Park was where he wanted to be.
An outdoorsman, hiker, mountain climber and history buff, Dr. Oja soon fell in love with the idea of transforming the historic Hallett House into his new dental office. After extensive renovations, the office began treating patients in November of 1990 and has been doing so without fail since then. Dr. Ojas' kind, caring nature and incredibly fabulous staff, easily make patients feel confident and at ease.
Dr. Oja has two children, one daughter and one son and maintains his permanent resident in the heart of Estes Park. He gives back to the community in many ways including Rotary and Dental Screenings and Programs in the Estes Park Schools.
Dr. Oja is a member of the American Dental Association, the Colorado Dental Association and the Larimer County Dental Society.